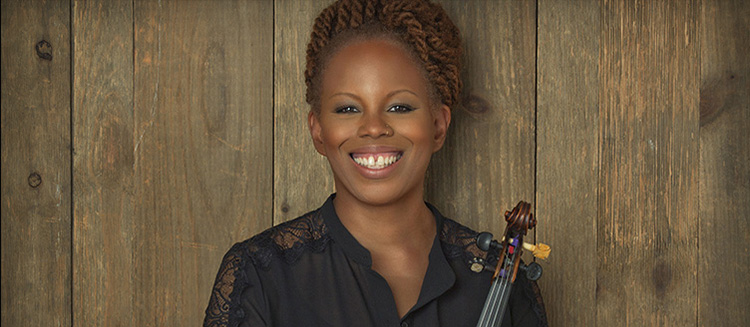 From the Landmark Announcement
Violin virtuoso Regina Carter is considered the foremost jazz violinist of her generation. Winner of a coveted 2006 MacArthur Foundation "Genius" Fellowship, she is also a Resident Artistic Director at SF JAZZ.
Carter's latest release is her SONY Music Masterworks debut Southern Comfort, in which she investigates her family history and explores the folk tunes her paternal grandfather, a coalminer, would have heard as he toiled in Alabama. The expanded project includes a blend of folk songs and spirituals, serving as Carter's interpretation of her roots through a modern lens.
On Monday after her Landmark show, Regina Carter will conduct two master classes at Schreiber: Introduction to Improvisation and a String Section Clinic. These workshops are funded through a grant from the Ed. Foundation.