Sloan Wainwright Joins Nephew Rufus Wainwright at Landmark
Almost exactly a year ago before his April premiere performance at Landmark, Rufus Wainwright released Take All My Loves: Nine Shakespeare Sonnets (Deutsche Grammophon). The pedigree of that project, conceived to commemorate the 400th anniversary of William Shakespeare's death, included five compositions commissioned by the San Francisco Symphony, and several others from previous Wainwright projects.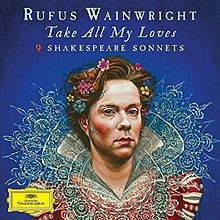 Mr. Wainwright is not your typical pop star.
That collaboration with producer-composer Marius de Vries was not only ambitious; it combined Wainwright's musical instincts: ". . . my love of classical music with my love of pop music."
The Port Washington audience would mainly taste from the pop music course of this eclectic Epicurean.
Decoding a Voice
Doubters should check their skepticism at the door. A live version of Rufus Wainwright performing a bit of Berlioz can be found on YouTube. He holds his own in the duet "In the Bleak Midwinter" with Renee Fleming. He offers an "Agnus Dei" (Want Two, 2004) replete with vocal trills executed with such musicality that that it's easy to miss them in the mix.
At the other end of the spectrum, his pop voice sparkles seductively in "The One I Love" and "Out of the Game."
And, in one of those common twists of fate that can bedevil the famous, he is best known for his covers. Wainwright's cover of "Across the Universe" (John Lennon's masterpiece with the memorable phrase "Jai guru deva om" Sanskrit: जय गुरुदेव ॐ — paen to the "glory to the shining remover of darkness") has more than 8 million views on YouTube. His cover of Leonard Cohen's "Hallelujah" has around half as many. Then there's his 2016 performance with 1,500-strong Choir!Choir!Choir!
This well-deserved attention nonetheless distracts from the artist's more creative and experimental endeavors. More striking than the multi-instrumentalist is the artist to seeks to learn the idiom of disparate genres.
In some respects, Rufus Wainwright is a throwback to operetta, which flourished briefly at the turn of the last century. The singer himself pointed out this unique blend of opera and popular music in a recent European performance. (Perhaps not coincidentally The Orchestra of St. Luke's and the MasterVoices choral group recently staged Victor Herbert's 1903 Babes in Toyland at Carnegie Hall.)
The blend gives Wainwright's voice an elastic style. It strives for a balance of emotional and intonational accuracy. It's not an easy tradeoff. Arriving through opera's passageway, Plácido Domingo achieved it in his version of "Autumn Leaves."  Some songs clearly demand crossover talent: "The Impossible Dream" (Man of La Mancha) comes to mind for its demands of range, and "Dulcinea" for its need of exquisite rubato.  A-ha's lead singer Morten Harket often threads this needle as well ("Summer Moved On" from Minor Earth Major Sky).
Wainwright's playful instincts merge with the melancholy. He's entering through the folk/pop passageway, but when his voice holds an unexpectedly sustained note with a vibrato drawn equally from Domingo and Sinatra, the result can be arresting. (See below: Sloan Wainwright has mastered this trick, too.)
Poetry and Pitch: Inside the Port Playlist
Rufus Wainwright took the stage with a glittering jacket to warm applause. It was his first appearance on the Landmark stage, but his body of work preceded him. He started with "Beauty Mark," then followed with "This Love Affair," a song that features both harmonic variety and range. His low note at the end of the phrase "Just away from this love affair" contrasts with the mid-song elevations "Not that I don't like cruisin'."  The notes are lovingly held (Tempo written as Largo: quarter note = 57).
"Grey Gardens," with its local East Hampton history, is a tribute to the 1975 documentary film of the same name. It's a story Wainwright obviously never tires of telling, as seen in this story the singer penned for Rolling Stone. (There's a family reference in the film.) "Grey Gardens" was followed by the spirited "Out of the Game," and then the Long Island-hinting "Jericho."  By this time, the singer had the audience eating out of his hand; they applauded when his memory betrayed him in the middle of "Not Ready to Love," a song with the humbling line:
"I'm not ready to love until I'm ready to love you the way you should be loved . . ."
"Sanssouci," a song in which Cupid inhabits the German mansion suffered no such fate.  Nor did other songs from the Rufus Wainwright canon: "Art Teacher," "California," "Candles," "Sword of Damocles" (Carrie Fisher, who appeared on the Shakespeare project, used this expression, we're told), and "Going to a Town." The latter features what has become a #resist line, "I'm so tired of you, America." A lighter tone was struck when Sloane Wainwright joined Rufus for a cover of the Everly Brothers' "Take a Message to Mary."
A special gift of the evening was a lyrical adaptation of Shakespeare's Sonnet 20 from the aforementioned Take All My Loves: Nine Shakespeare Sonnets:
A woman's face with nature's own hand painted
Hast thou, the master mistress of my passion . . .
The evening closed with a memorable version of Wainwright's  cover of "Hallelujah," that masterful blend of angst, melody and poetry performed by another master of blend.
Going In
The evening's somber high point was Wainwright's performance of the Lhasa de Sela song "I'm Going In." Reprising a recent performance with the Amsterdam Sinfonia, the singer's voice was at its searing best here, tracing the anguished delicate largo line outward, driven by dogged inspiration, inward toward destinations Lhasa de Sela mapped out in her final days.
At times it seemed that his voice descended from a choir loft rather than drifting up from the Landmark stage. It was a voice transcendently buoyant, yet when it trailed off into impossible pianissimo, swollen with the sweet poison of mortality.
Each note sent out, as Shakespeare wrote in Sonnet 20, was
Gilding the object whereupon it gazeth
Even Lhasa de Sela, confronting her cancer-blighted future, wrote that
Even lost and blind
I still invented love.
The Secret Chord
Rufus Wainwright will likely continue his pursuit of Leonard Cohen's "secret chord."  Sometimes he'll do it through fearless play, and other times exploiting a B&D of the classical genre.
Want a locket of who made me lose
My perfunctory view of all that is around
And of all that I do
So I knock on the door, take a step that is new. . .
"I Don't Know What It is" (Want One, 2003)
Sloan Wainwright
Rufus's father Loudon Wainwright III has already appeared at Landmark more than once. But this evening's Wainwright-Wainwright double bill was to feature Westchester native and aunt Sloan Wainwright, appearing for the first time in the venue with her long-time guitarist-collaborator Stephen Murphy.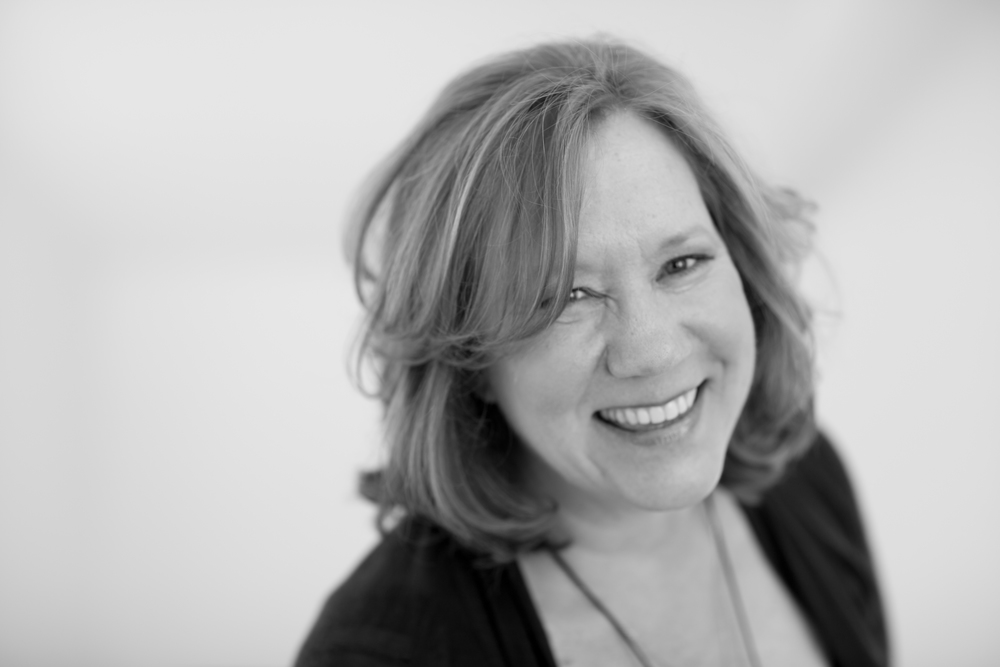 An inevitable comparison: these two Wainwrights aren't afraid of whole notes and ties. Where Sloan stands out is her smoldering, rich contralto – unusual for the folk realm. With "Truth Turns Like a Wheel," Sloan Wainwright demonstrated her vocal DNA. When the two joined up for "Universe" later in the concert, expectations were appropriately high.
In a 2000 interview with the NY Times E. Kyle Minor, she explained how this double helix was spun:
"My dad [Loudon Wainwright, the Life columnist] was very musical. He wrote songs and was a huge fan of classical, pop and jazz. Everyone had their own turntable in their own room, and there was a stereo in the living room. At any time there could be strains of Glenn Gould, Carole King, the Monkees, the Beatles, Janis Joplin or maybe the Incredible String Band, blending together in the hallways of our house."
Blend.
Ms. Wainwright has had her share of family tragedy.  Whether this added to the richness of her voice, or whether that richness has persevered despite adversity is not knowable, but on this occasion, she earned a repeat visit to at least one Long Island stage.
Recommended Reviews
"Grey Gardens' at 40: Rufus Wainwright on Cult Doc's Enduring Appeal," by Rufus Wainwright, March 16, 2015, Rolling Stone.
Event Metadata
Artists
Headline
Rufus Wainwright website | @RufusWainwright | Facebook
 Opening or Co-Headline
Sloan Wainwright website | @SloanWainwright  | Facebook
Backing Musicians
Stephen Murphy (with Sloan Wainwright)
Venue
Landmark on Main Street @LandmarkOnMain
Sponsors
Frank Ullman
Landmark on Main Street Partners in Performing Arts for 2016-2017 season: Town of North Hempstead, Peter and Jeri Dejana Family Foundation, Peter and Dorette Forman Charitable Foundation, Winthrop University Hospital, Harding Real Estate, New York State Council of the Arts
Time
April 21, 2017
Image Credits
Rufus Wainwright (Joshua Smelser via Flickr). Sloan Wainwright via the artist.