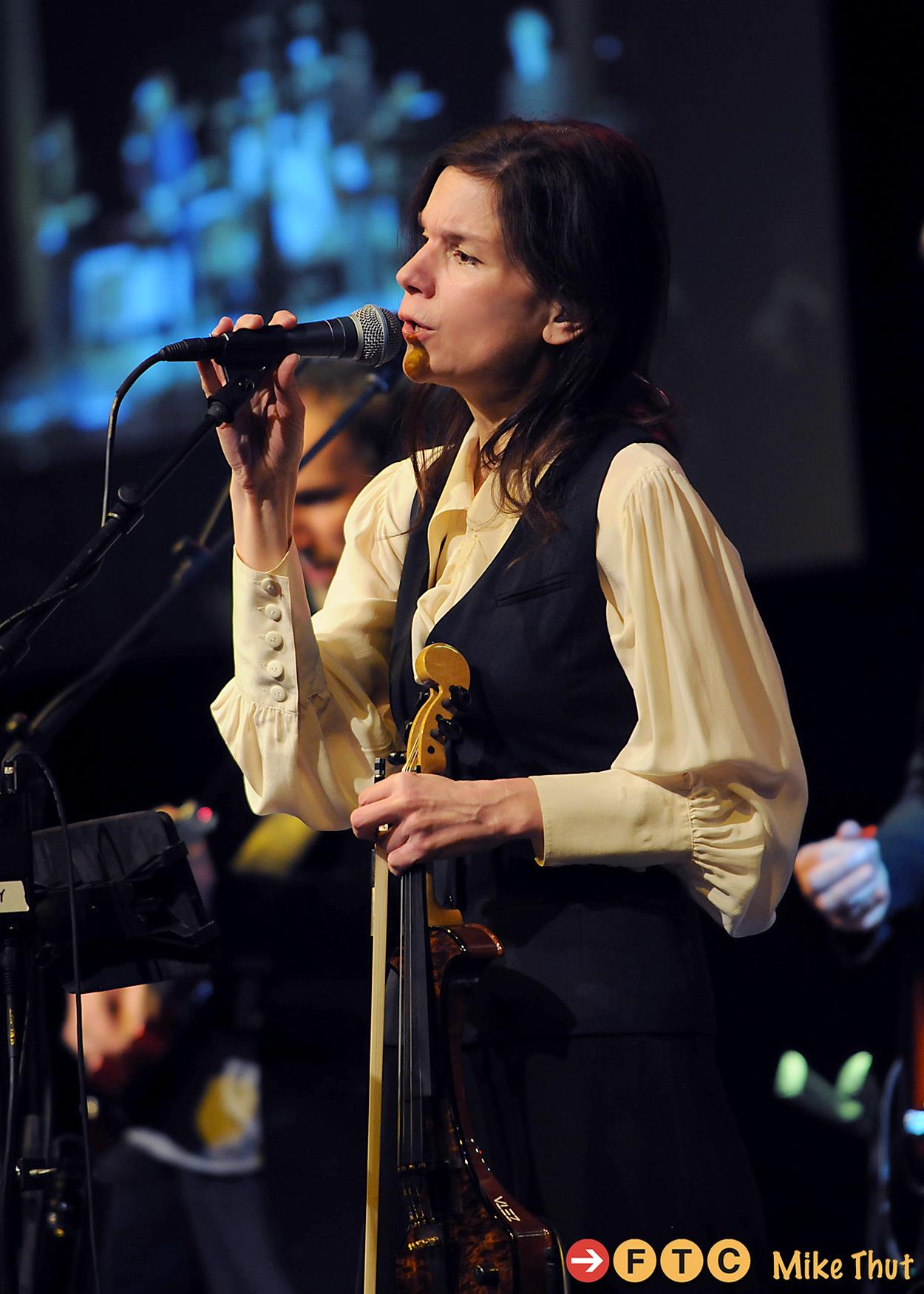 When 10000 Manics performed for a sellout crowd at the Landmark Jeanne Rimsky Theater on the eve of Spring 2017, it's a fair guess that not everyone in the audience knew what Mary Ramsey had in store for them.
Not only was Ramsey a remarkable vocal stand-in for Natalie Merchant, who left the band in a distant 1993,  but Ms. Ramsey contributed an instrumental flair that Merchant could not. We're speaking of Ramsey's electric viola prowess on a classic Zeta 5-string — a model similar to the custom Zeta 5-string favored by DarkViolin.
The instrument was featured in several Manics songs that night. Ms. Ramsey was proficient in both the improvisational passages and when a string solo was to set the emotional tone for a coming song. Because the instrument's timbre is so different from the ensemble's two guitars, she helped lay down a pleasantly diverse acoustic quilt that enhanced the familiar as well as the less familiar Maniac songs.
Unlike some musicians who perform with a five-string violin or viola, she was clearly accustomed to featuring the low C string. The Zeta pickups, known for their  low-middle frequency resonance, received a good workout. In fact, the Zeta range preferred by Ramsey on this occasion in some ways mirrored her vocal preferences.
Ms. Ramsey, perhaps anticipating her future role with Maniacs, appeared with Merchant in this 1993 "Unplugged" video.  It would be an understatement to say she has carried on the band's tradition. With this Zeta instrument to bolster the claim, she has sustained a new tradition that that is every bit as warm as the original.
►Read the full review of this concert at AnnReviews.com. 
Image credit: Mike Thut