Actor, Director, Choreographer – and Dancer – Tommy Tune Trucked "Taps, Tunes and Tall Tales" to the Landmark
The song and dance man that is Tommy James Tune had never tapped into the deep reserve of affection that Long Island had been saving for him.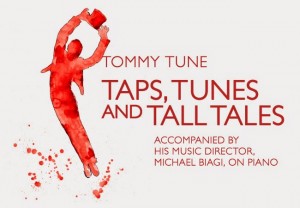 The ten-time Tony Award winner . . . No, let's not go there just yet.
This story is about the song and the dance, not the resume. What was remarkable about Mr. Tune at Landmark was his ability to lift this familiar shape, idioms and all, from the gurgle and gaggle of entertainment forms and paste it upon your face in the form of a smile.
Set of a Subset
Tommy Tune's career is a biographer's dream, and the "Taps, Tunes and Tall Tales" of a single evening could hardly do it justice.
Tune emerged in a glamorous red coat and vest with silver slippers, strode atop a dangerously small platform and delivered classics like "Too Darned Hot," "Nice and Easy," "Rosie" from Bye, Bye Birdie, "I Got Rhythm," "Raindrops Keep Fallin'," and "Every Time We Say Goodbye."
Michael Biagi, pianist and Tommy Tune's equally tall musical director for 40 years, discreetly supported by Marc Schmied on bass and John Myers on drums, provided an evening that was, in a single set, a tiny subset of a career.
Trivia Question: How tall is Tommy Tune?
Highlights: "Did you play basketball? No, I didn't like the costumes."  Meeting Salvador Dali in the St. Regis Hotel: he greeted Tune wearing a moo-moo and lobbing linguistic puzzles his way.  Performing 900 shows in Las Vegas. Receiving advice from Laurence Olivier.
Storyteller's Dilemma: Finding the Dance
When a celebrity at the vertex of a career plucks stories from his past, audiences are naturally curious, but there's a risk to the storyteller. Stories too thin, those in which the principal character is the storyteller himself, veer toward facile name-dropping. But when well executed, the audience can indulge the guilty pleasure of snooping on charmed entertainers — and the difficult lives of the creative types who support them.
We'll never know how Tommy Tune acquired this skill, but he clearly has. His has been a career that has allowed him to work closely with Twiggy, Jane Krakowski, Lucie Arnaz, Barbara Streisand (Hello, Dolly!), Sandy Duncan, Carol Channing, Joel Grey, Liza Minnelli — and don't forget the five actresses he directed in Nine. Despite the notoriety of those bright lights, he took care to lavish praise on the lesser known tap mentor Charles Coles, who appeared with him in My One and Only, and director-choreographer Michael Bennett.
Resuming the Résumé Story: Tune's Tonys
Now for that deferred piece of business. Yes, his resume helps flesh out the "Tunes" part of "Taps, Tunes and Tall Tales."
You'd be hard-pressed to find a more impressive resume than that of ten-time Tony Award winner Tommy Tune. Most mentions of Mr. Tune start there, but that does his live show a disservice.
Mr. Tune is an artist who has directed or choreographed eight Broadway musicals. He won a Tony as best director of "Nine" (adapted from Fellini's 8 and 1/2, again in the Gershwins' "My One and Only" (a distinction shared with Thommie Walsh).  His choreography was awarded the prize for "Will Rogers Follies," "Grand Hotel" and "A Day in Hollywood" as well as for "My One and Only," which the NY Times Frank Rich wrote "levitates with some of the most inspired choreography Broadway has seen in several seasons."
The resume includes a stint on the Dean Martin Show, film appearances in The Boy Friend and Hello, Dolly and – well, more than he had time for in this show.
Original or Else
In a 2012 interview with Playbill's managing editor Kenneth Jones Tommy Tune expressed his reasons for turning down requests to collaborate on revivals.
"I'm interested in original. I don't want to put something on stage that I've seen before. . . It's our job to give people something that we haven't seen before, and so much . . . is formulaic. My brain doesn't work that way." he said.
Through a long career, Tommy Tune has sought ways to pair his talent with quality. Some of his best work, such as the late Michael Jeter's dance in "Grand Hotel," shows a painterly view of choreography – resulting in a simply jubilant juxtaposition of foreground and background.
https://www.youtube.com/watch?v=9QUCt4t92Zs
-Grand Hotel "Take a Glass Together"
In that interview, Tune expressed gratitude for his performance years, his health and his longevity. Sure, "Tap till your ankles get sore," he instructed this Landmark audience, but seemed fully aware of the charmed life that had positioned him in Manhattan all those years "looking into Greta Garbo's former apartment," or dancing with a younger Zero Mostel and the no-rehearsals-needed Dean Martin.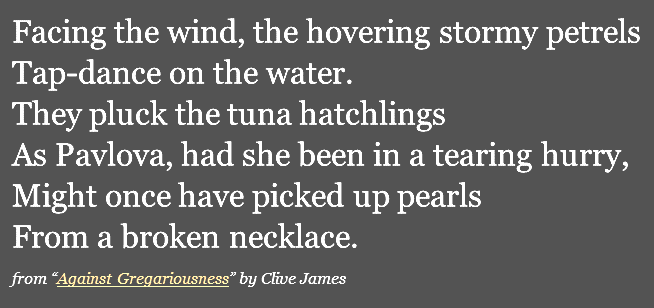 Tapping In
When Tommy Tune glides on stage, his practiced long figure graceful and somehow articulate, it's as if we had each "Put on the Ritz," donned tux and tails, tapped, effloresced  the slow arc of moment into unforgettable instant.
Tribute Video by GionMusic
Answer to trivia question: Tommy Tune is 6 feet 6 inches tall.
Event Metadata
Artists
Headline
Backing Musicians
Michael Biagi, piano, musical director for more than 40 years.
Marc Schmied (bass)
John Myers (drums)
Venue
Landmark on Main Street @LandmarkOnMain
Sponsors
Landmark on Main Street Partners in Performing Arts for 2015-2016 season: Town of North Hempstead, Peter and Jeri Dejana Family Foundation, Bank of America, Winthrop University Hospital, Harding Real Estate, New York State Council of the Arts
Date
2016-04-15
Image credits: Wikipedia Commons, Tommy Tune painting via Buchanan Gallery, TX