Share |






Review: Live Music Performance by Judy Collins at Landmark on Main Street
You don't choose the time or the place you're brought into this world. Those choices were made by ancestors and by others. You can't be blamed, thanked, or even asked about how things turned out.
But once you've arrived, once you've lived long enough for another generation or two to take their turn at the wheel, you may be asked to become an ambassador for the era.
If you're Judy Collins, you have the added responsibility of a widely recognized iconic sound and remarkable look. With four gold and two platinum albums, she wasn't just admired, she was envied.
Fast forward several decades past her pop chart mountaintop. When Ms. Collins performs now, and she is still actively touring and recording, she attracts listeners who were not contemporaries. They want to know what it was like – the 60's, the 70's, the love affairs, acid, alcohol, the hair, Dylan, Ochs, unrest, filmmakers, politicians, singing with Joplin at the Troubadour, producers – the gossip (who did she leave Stephen Stills for ?) the Village, even the feel of Elektra Asylum at that North La Cienega studio in West Hollywood. There's much to wonder about where Crosby, Stills, Nash & Young's "Suite: Judy Blue Eyes" is concerned.
The truly diligent who weren't there ("If you remember it, you weren't there," she joked) can learn from Sweet Judy Blue Eyes: My Life in Music (Three Rivers Press, 2012), The Seven T's (Tarcher Perigee, 2007) and Trust Your Heart (Houghton Mifflin, 1987).
The rest of us learn from a live Judy Collins performance, such as her appearance at the Landmark on November 22.
 "Open the Door"
Judy Collins began her sell-out performance with "Song for Judith (Open the Door)," ushering an expectant audience into her musical home. "You're in the right place," she seemed to say, following the classic tune with her still more familiar cover of Joni Mitchell's "Both Sides, Now."
The memory pathways were just starting to fire when she turned to "Diamonds and Rust," Joan Baez's brilliant gem.
"We both know what memories can bring.
They bring diamonds and rust."
It was a fine, sturdy performance of a great song, backed by Russell Walden's arrangement, which substituted for the superlative Baez fingerpicked latticework on the 1975 original.
When she finished, Collins drew attention to a version on her recent album Strangers Again, on which she joins with Baez in a still more moving version of the enduring song. She was right. The 2015 studio duet is a must-hear for lovers of the original.
The "both" in the lyric "we both know" was originally Baez and Dylan as lore and Wikipedia have it, but on this occasion connections seemed to arc between a Collins-and-Baez "both," these two lady luminaries of the era — and a deeper Collins-and-listener "both."
History Lessons
Collins turned storyteller when she spoke of Stephen Stills (author of the aforementioned "Suite" tribute), co-Elektra artist Phil Ochs, and of going to Chicago to testify on behalf of the Chicago Seven, including Abbie Hoffman and Jerry Rubin. Had Mary not worked out, it might have been Peter, Paul and Judy. She met Dylan in Colorado before he was Dylan, and was later present to hear his earliest version of "Mr. Tambourine Man' (which she would perform later in the evening).
Tonight her lesson zoomed back a century to Shel Silverstein's "In the Hills of Shiloh," performed a cappella, then back to her native Colorado in "Mountain Girl."
She knew Leonard Cohen so well that he first played "Suzanne" over the phone to her. Her recording of it on her "In My Life" album helped launch Cohen's own career.
"And you want to travel with her
And you want to travel blind
And you think you'll maybe trust her
For she's touched your perfect body with her mind . . ."
Parallel Stories
As her history lessons unfolded, the songs selected spooled out their separate stories, connected through this artist's rich career.
Like Amy Holland's "Miracle River," performed on Strangers Again with Michael McDonald, with its insistence on journey:
"Oh winding in the distance
Like shimmering molten silver
It will wash away the shadows
Of your journey to miracle river"
Like Dave Carter's spiritual treatise "When I Go"
"Sigh, mournful sister, whisper and turn
I will rattle like dry leaves when I go
Stand in the mist where my fire used to burn
I will camp on the night breeze when I go."
Theatre and Sondheim Song Stories
Ms. Collins has nurtured a connection to the American songbook, which she demonstrated with a charming version of the Kern-Hammerstein classic "All the Things You Are," whose melody line can trip up less experienced voices.
And then reminded us of her connection with Stephen Sondheim.
The Collins cover of the much-covered (900 times, we're told) "Send in the Clowns" is the best known of all recordings. While this evening's performance was deprived of the mood-setting woodwind solo that starts off the studio version of the song – preferably an oboe (though the version on Strangers Again features cello) – Ms. Collins is a capable pianist whose fingers know this song well.
"Send in the Clouds" is a pop song that conceals its complexity. Originally recorded in D flat major – not the first choice for amateur musicians – it uses a compound meter that alternates between 12/8 and 9/8. It's a frame that has inspired some great arrangements, such as the one created for Plácido Domingo. Or you can settle for Bernadette Peters, accompanied by none other than the composer in a 1994 performance.
On her latest album project, Strangers Again (Wildflower / Cleopatra Records), Collins is joined by grateful companions that include Willie Nelson, Jackson Browne, Jeff Bridges, Jimmy Buffett, Marc Cohn, Don McLean, Puressence and Michael McDonald. As the time this review was being prepared, the album was Amazon's best-selling album in the retailer's Traditional Folk, Contemporary Folk and Bluegrass categories.
She closed the concert with "Amazing Grace." from her creatively titled Whales and Nightingales.  Her audience sang along quietly, perhaps even a bit wistfully.
The Judy Collins voice itself remains true to its folk roots, but has steadily improved.  Vocal instruction has given her sound more color and even widened her range. Her live versions at Landmark were better than some of the studio versions we have memorized – proving that memory shouldn't be trusted.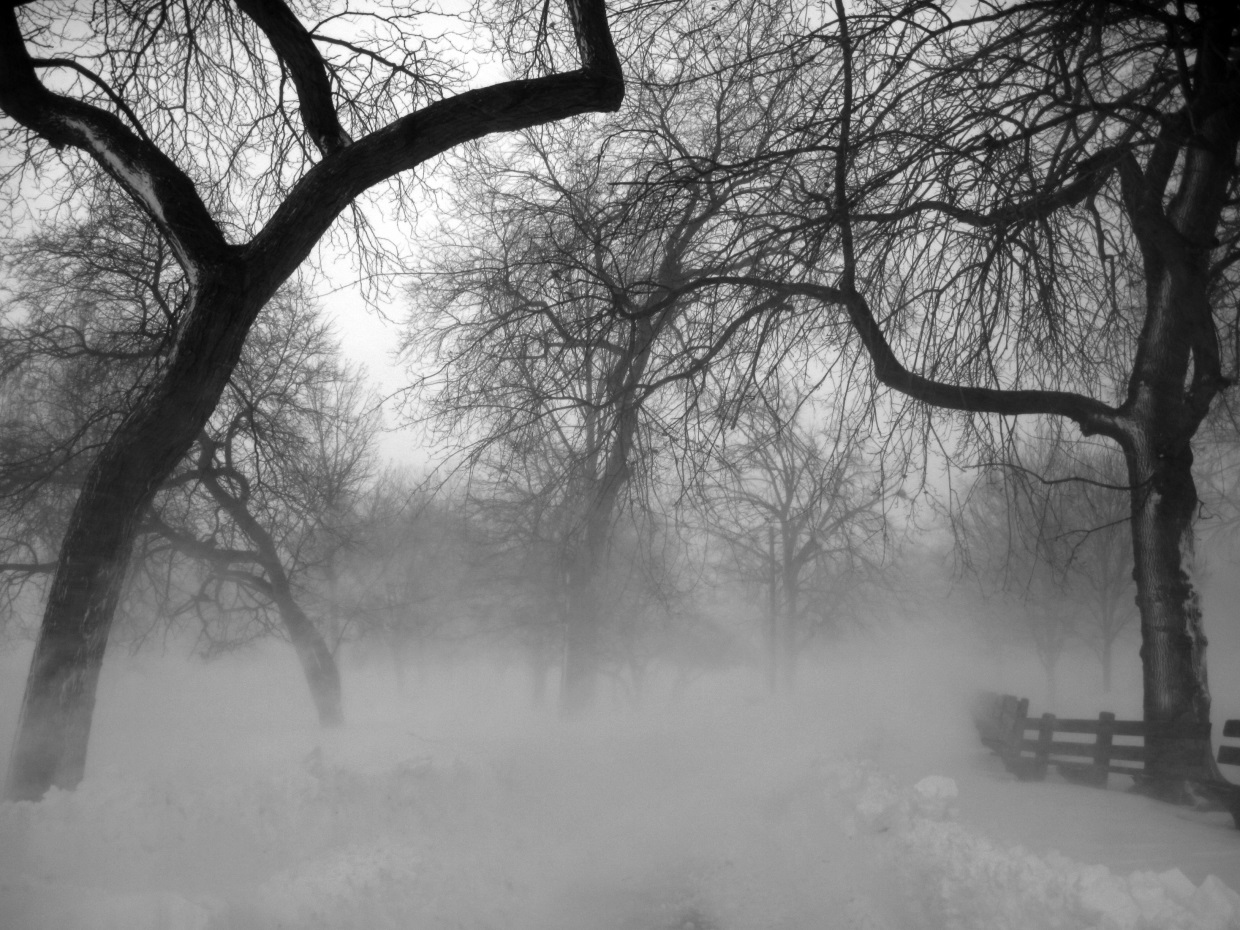 The Blizzard
Maid of Constant Sorrow gave the very first Judy Collins album its title, and variations of this traditional American folk song have performed by others including Joan Baez, Peter, Paul and Mary, and more recently Dan Tyminski (O Brother, Where Art Thou?). Lyric variations hue to a single theme: that long, slender ribbon between what we once loved and the ribbon's certain end.
When in the course of the evening Collins moved from her twelve string to the Landmark Steinway, her musical chops were more evident. She studied classical piano with Antonia Brico as a child. Brico was the first woman to conduct the New York Philharmonic and subject of the 1974 Oscar-nominated film Antonia: A Portrait of the Woman, produced and co-directed by Ms. Collins and Jill Godmilow.
Brico's influence would be felt as soon as "The Blizzard" began to fill the performance chamber.
Perhaps sensing a change of pace, the theatre fell silent.
"The Blizzard" makes its way from a Collins Colorado, its flurries of minutiae and distraction caught in your lashes, about to burn like tears. It's a blizzard keeping you from a Judy Collins past you thought could never be forgotten.
When I go, this Maid of Constant Sorrow will surely sing for me.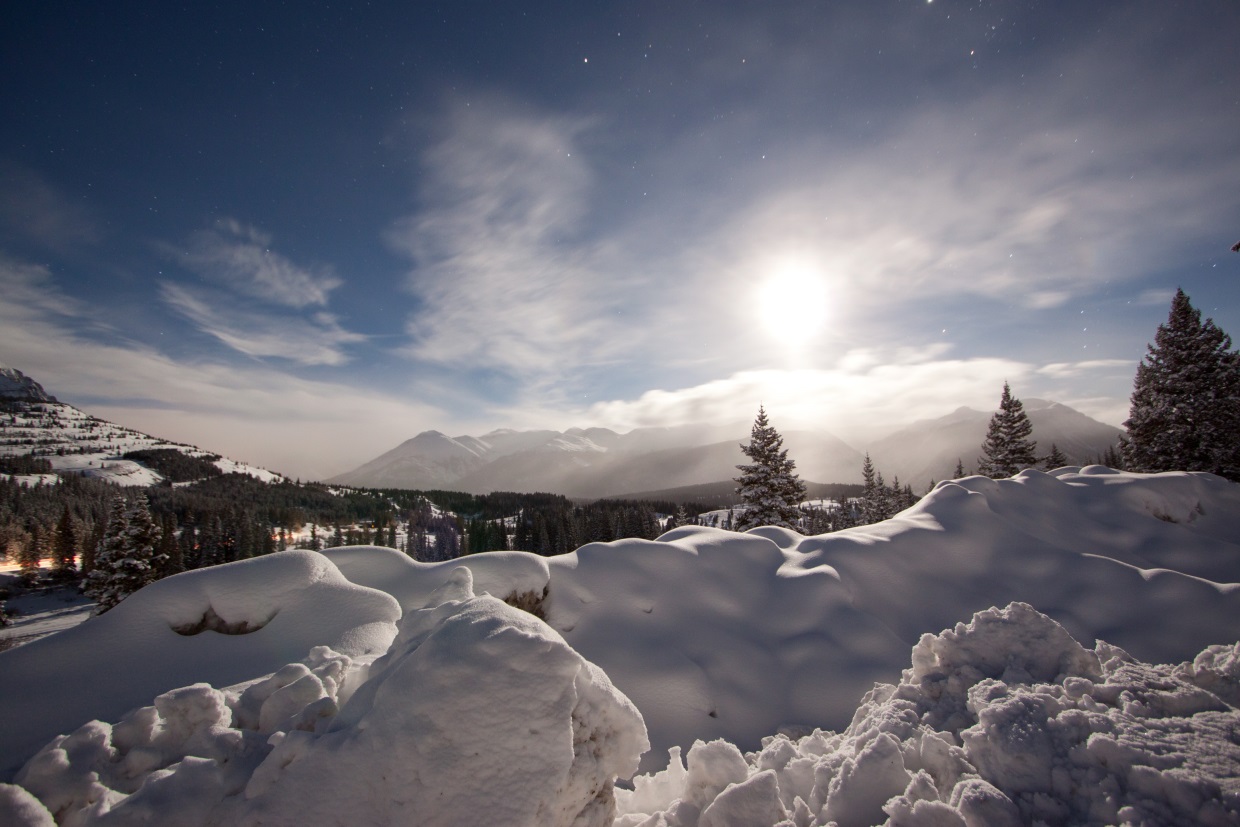 Naomi Shihab Nye wrote this of snow in her poem so titled:
Once with my scarf knotted over my mouth
I lumbered into a storm of snow up the long hill
and did not know where I was going except to the top of it.
In those days we went out like that.
Even children went out like that.
Someone was crying hard at home again,
raging blizzard of sobs.

from "Snow"
Video
Enjoy a live performance of "The Blizzard."

Artist Recollections
About her iPod collection (longer list here): "The Pines and Fountains of Rome by Respighi. Laurindo Almeida—that's the greatest record, if you haven't heard it, Duets for Spanish Guitar."

"Leonard has become in later years one of the great performers, an intelligent, poignant artist. I am always honored that I was there to sing his songs first. Altogether in the Elektra years [on albums released 1966-76] I recorded ten songs, among them Priests, Sisters of Mercy, Blue Raincoat, and Bird on a Wire. I am mad about Leonard's writing."
Trivia
On which early Judy Collins album did a song written by actor Stacy Keach appear? [Answer below].
Event Metadata
Judy Collins  @TheJudyCollins  Facebook
Publishers
Three River Press (@crownpublishing), Tarcher Perigee @TarcherPerigee
Backing Musicians
Russell Walden, piano, arrangements (AllMusic)
Venue
Time
November 22, 2015
Reps, PR, Management
Image Credits
Steven Sandick (live photos),  Renee McGurk (blizzard), publishers (book covers), Alan Stark (moonlit snow).
Recommended Reviews and Performances
Performance at WNYC Spinning On Air (December 2012)
Stephen Holden, "Review: Judy Collins Performs at Café Carlyle" New York Times, 2015-05-06.
Joseph Finder, "Judy Collins's New Book: Suicide, Alcoholism, Nude Photos, and More," Daily Beast, 2011-12-03.
Answer to Trivia Question
"Easy Times," on Living (1971).
Follow DarkViolin |